The SPS Referees body was officially established in October 2010 to oversee the development of competitive paintball refereeing for paintball events organized by the Singapore Paintball Series. Since the introduction of competitive paintball (commonly known as speedball) in 2008, the community of regular competitive players has taken a progressive increment year after year. With an increase pool of players and improve playing standards, it is inevitable that a pool of referees must be established to administer rules and regulations of competitive paintball. In 2008, the Basic Marshal Orientation (BMO) was first introduced to the paintball community in providing a platform for paintball players to better understand the rules and regulations of the game. The first batch of BMO referees were tasked to officiate in the 2nd Leg of the Singapore Paintball Novice Series (SPNS) which was a 3-on-3 speedball tournament held in Red Dynasty Paintball Park. However, due to the lack of paintball games exposures in the local tournament scene and a change of management committee in the Paintball Association (Singapore), the BMO referees were disbanded in 2009.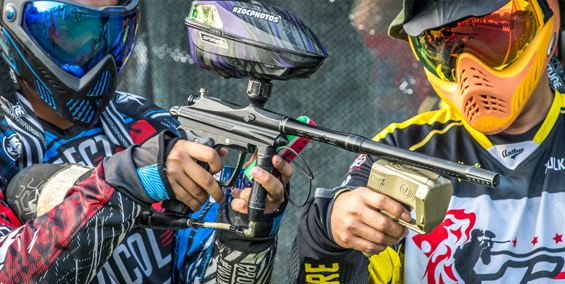 As part of the development path for SPS Referees, the SPS invites overseas referees to officiate in all SPS events and conducts a bi-annual referee training certification course by the AsiaRef body, AsiaRef Level 1 Certification Course for our local referees. SPS Referees are also assigned for overseas assignments to officiate in overseas and international paintball events such as the Malaysia Paintball Official Circuit (MPOC) and the Paintball Asia League Series (PALS).
Individuals/organizations who are interested to register for the SPS Referee Level 1 Certification or engage the services of the SPS Referees, please send an email to info@singaporepaintballseries.com
Non-SPS affiliated bodies can also engaged the refereeing services provided the SPS Referees by contacting the SPS. The SPS welcome non-SPS affiliated organizations to engage the services of SPS Referees so as to ensure excellent refereeing standards and game safety for their paintball events.
With the formation of the Singapore Paintball Series, a new life was injected to revive the refereeing body in Singapore. Collaborating with established organizations such as the Asia Pacific Paintball Federation (APPBF), the Paintball Asia League Series (PALS), the Malaysia Marshals (MM) and the AsiaRef, the Singapore Paintball Series hopes to establish a consistent and impartial refereeing body for the local paintball scene in accordance to international refereeing standards. All SPS Referees must be registered/certified by the Singapore Paintball Series before they are able to officiate in any paintball events organized by the SPS. It is compulsory for SPS Referees to attend regular trainings prior to officiating in any SPS events.
Paintball referees who have not attended the Singapore Paintball Series Referee Level 1 Certification but have been previously certified by another refereeing body can also registered with the SPS Referees database by undergoing a refresher course and submission of a registration fee.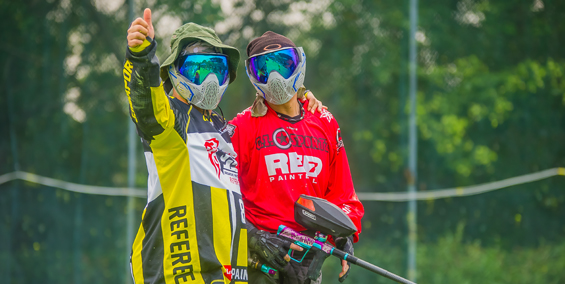 MD Khairul Salleh B Chuni